One of the most common questions for a carrier is, how do you sell more freight? This question is very relevant, after all, companies have to sell in order to get income, profit and, therefore, to continue to operate and grow in the market. This reality is no different with respect to carriers, and the sale of freight is the main activity in these types of organizations.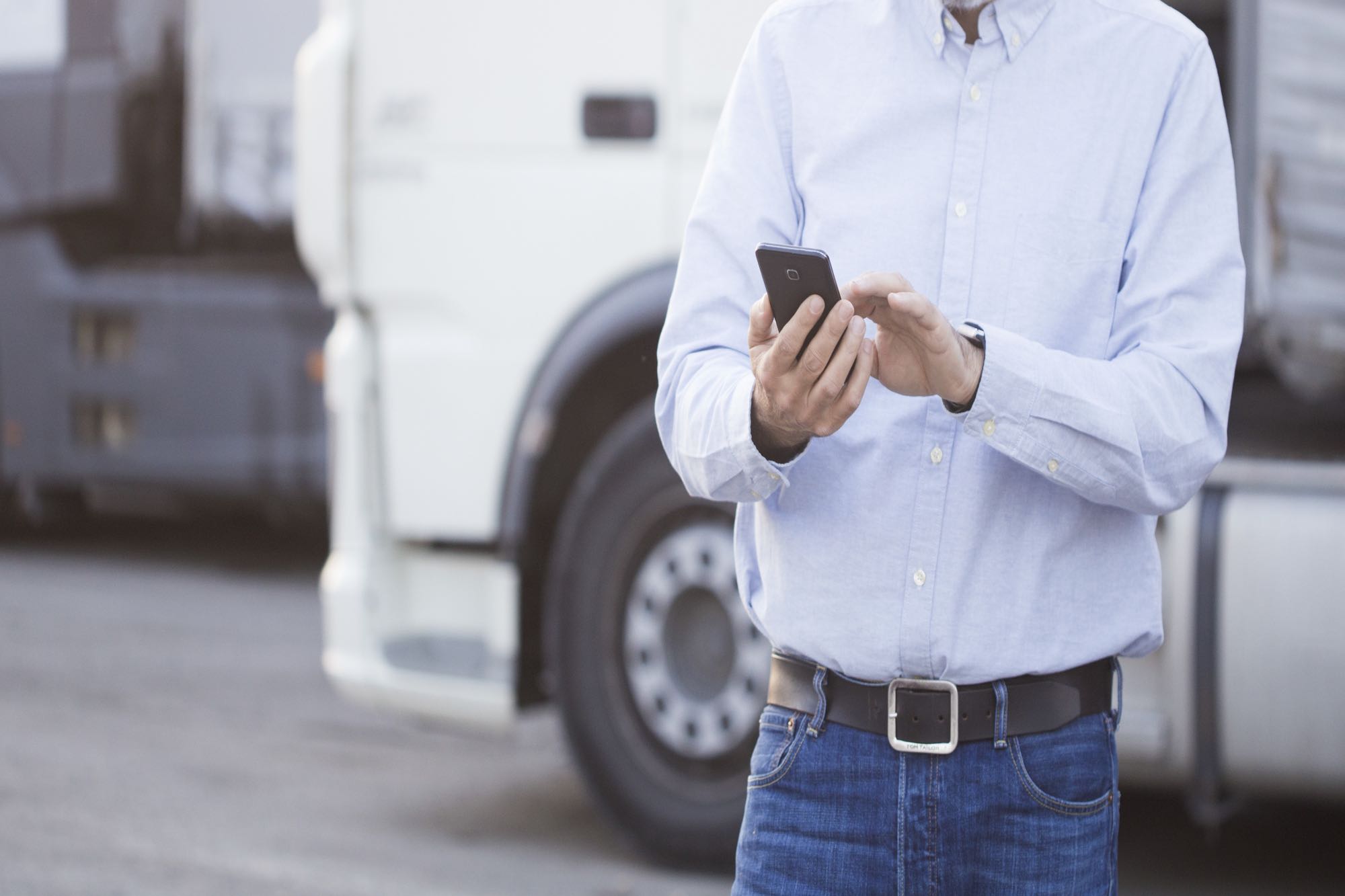 Are you interested in knowing more about this topic? In this article, we'll provide some tips that will help you sell more shipping on your carrier. Follow it below.
How to sell more freight on the carrier?
Several factors contribute to carriers being able to sell more freight. Among them are the use of freight quotation tools, adoption of management software that supports EDI, investment in active prospecting, advertising in carriers' catalogs, investment in digital marketing, creating a website optimized for shipping mechanisms. sales process and invest in transparency and easy traceability. We'll cover these questions in more detail later in the post. Keep reading!
1. Use a good freight quotation tool
This is basic advice for those who want to sell more freight. Good software for carriers should offer the customer the option of renting a specific module or tool to issue and control freight quotes.
A good freight quotation tool should allow sellers or carrier account managers to record freight requests, generate respective quotes, send them in a standardized way by email to customers, record status of each negotiation and, after closing, to allow us to take advantage of the data for the issuance of the respective operational and fiscal documentation, such as the transport order, the pick-up order, the delivery and the tax documents.
It should be noted that it is essential that the manager of the transporter or of each of his units closely follow the situation of freight quotes and negotiations through the reports provided by the tool.
Thus, we can say that this tool brings several positive points for carriers. Among them, the standardization of quotes, greater visibility and better control for managers, faster quotes and an increase in the number of transactions concluded.
2. Adopt transport management software – TMS that supports EDI with shippers
A critical point in retaining and gaining new shippers today is the rapid communication between systems via transport EDI, to the point that today this functionality is seen as a requirement for contract carriers by a growing number. shippers in the market.
Good transportation management software should support EDI and be easy to integrate with new shippers through EDI or web services. In this way, technology will be a bridge and not an obstacle between your carrier and your customers.

3. Advertise on carrier websites and catalogs
Similar to trade magazines or even telephone directories, in which companies advertise the products or services being sold, carrier catalogs are a great idea for businesses in the industry that aim to increase the visibility of the business and, therefore, to sell more shipping.
Besides the printed versions, this feature is also widely used in online support, where carriers have the opportunity to advertise their services to other companies in the logistics field on pages similar to billboards. Nowadays, many shippers are looking for new carriers in this type of catalog.
4. Invest in digital marketing
As consumers increasingly find their way online, investing in digital marketing strategies is essential for any business. Businesses that don't have an online presence (this can be on social media or websites) tend to lag behind in the market. In addition, they will miss out on several business opportunities, given the fact that customers are present in these channels.
In this context, several actions can be taken in order to make your operator better known in the online environment. Among them are:
invest in targeted advertising through Google, Facebook and Instagram;
promote carrier marketing through social media;
use of email marketing campaigns;
development of on-line, real-time quotation options on the company's website.
5. Create a site optimized for search engines
This question is part of the aspects related to digital marketing, however, due to the relevance of the topic, we will highlight the topic separately. Developing a search engine optimized website is one of the main secrets of a successful business, especially carriers.
Now you might be wondering: how important is it to create a page optimized for search engines like Google? Search sites are one of the main sources of website traffic because people enter search engines with the intention of solving a problem or clarifying a doubt.
Several strategies are used in order to ensure better ranking in search engines, and many of them are related to SEO techniques (Search Engine Optimization, translate into Portuguese means Search Engine Optimization). They deliver organic traffic to your site, which means you don't need sponsored posts to increase your page views.
Some of the practices used include keywords. These are terms your customer wants to know more about. So, content that addresses the most searched and least popular keywords tends to generate more traffic.
Another issue that deserves attention is optimizing your page for the mobile version. The site should have a user-friendly layout that facilitates the use of smartphones, as the number of people accessing the internet through these devices increases.
6. Have a good management system as an ally
Technological tools are also essential and help organizations sell more freight. Among them, EDI. This system refers to Electronic Data Interchange or Electronic Data Interchange, translated into Portuguese. The system aims to facilitate the communication of the different information systems.

This way, it will be easier to monitor and have access to important information, such as invoices, delivery notes, etc. With this, it will be possible to monitor freight sales every month and think of new strategies that can improve the results.
7. Bet on transparency and easy traceability for customers
In an increasingly connected world, with the accelerated growth of e-commerce, consumers are demanding fast deliveries and greater transparency and real-time information to monitor the status of their shipments, and in this sense, these shippers differ from carriers. which have pickup and delivery control applications, and provide up-to-date real-time cargo information.
In this sense, it is essential that carriers who want to capture new customers in the market modernize and use a delivery application in their daily life, as they can save the carrier time and money, making it more competitive. , in addition to differentiating your business from the competition.

8. Also invest in active prospecting
Sales are vital to any business, and in the transportation and logistics segment, fierce competition forces carriers to constantly seek new customers to support their operations and leverage their growth.
A great way to drive growth is to set monthly sales and acquisition goals for new customers / shippers, so active prospecting (when the business is proactively approaching new leads) is an unavoidable path. to follow, otherwise your business could suffer from stagnation or even the loss of important customers to the benefit of other companies which are actively prospecting in the market.

Several factors contribute to carriers selling more freight. It is important to be aware of these issues because you can work on them with the goal of improving your business results and profits.
Was this article on how to sell more shipping helpful to you? Subscribe to our newsletter now and receive other amazing content on the subject firsthand, in your email.